In recent years, as our cities expand and the global population continues to rise, a significant shift has been taking place in the world of agriculture. The traditional image of sprawling fields and rural farms is making way for something more innovative and space-efficient: vertical farming and urban agriculture. These approaches are not only reshaping how we think about farming but also addressing some of the critical challenges our planet faces in terms of food production, resource conservation, and sustainability.
Maximizing Space in Urban Environments: The Rise of Vertical Farms
Picture a skyscraper covered in lush green vegetation, producing an abundance of fresh produce without a single acre of land. This is the essence of vertical farming. By stacking layers of crops vertically, often using hydroponic or aeroponic systems, urban farmers can maximize the use of limited space. Abandoned warehouses, rooftops, and even unused underground spaces are being transformed into thriving agricultural hubs.
Water Conservation through Controlled Environments
One of the most significant advantages of vertical farming and urban agriculture is their ability to conserve water. In traditional agriculture, vast amounts of water are required to irrigate fields. In contrast, vertical farming employs closed-loop irrigation systems that recirculate water, reducing water consumption by up to 90% compared to conventional methods. By controlling factors such as humidity, temperature, and nutrient delivery, these systems optimize water usage, making them a viable solution in water-scarce regions.
 Benefits Galore: Health, Sustainability, and Local Production 
Vertical farming and urban agriculture bring a multitude of benefits to the table. First and foremost, they offer a locally sourced supply of fresh produce to urban populations, reducing the carbon footprint associated with long-distance transportation. This not only ensures healthier, nutrient-rich food for city dwellers but also supports local economies.
Additionally, the controlled environment in which these crops grow eliminates the need for harmful pesticides and reduces the risk of crop diseases. This translates to cleaner, safer food. Moreover, the efficient use of space and resources contributes to overall sustainability, a key consideration in an age where climate change is a pressing concern.
Challenges on the Vertical Path
Despite the promises, vertical farming and urban agriculture do face challenges. High upfront costs associated with setting up sophisticated indoor growing systems can be a barrier for many. Energy consumption is another concern, as providing artificial light and maintaining controlled environments demand significant power. These challenges underline the need for continued research and innovation to make these methods more economically viable and environmentally friendly.
Cultivating a Sustainable Future
The potential impact of vertical farming and urban agriculture on food sustainability cannot be overstated. As the world population continues to grow, and arable land becomes scarcer, finding innovative solutions for food production becomes imperative. These methods offer a glimpse into a future where cities are not just consumers of resources but active contributors to food production, fostering a more sustainable and resilient global food system.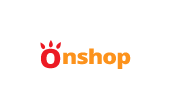 In conclusion, the growing trend of vertical farming and urban agriculture signifies a remarkable shift in the way we think about farming. By utilizing technology, innovation, and a bit of imagination, we are cultivating a greener, more sustainable future right in the heart of our urban environments. As we continue to explore these methods, the potential to address food security, conserve resources, and reduce the environmental impact of agriculture becomes clearer. Vertical farming and urban agriculture are not just trends; they are pathways to a healthier planet and more food-secure future.